Imagine the Library of the Future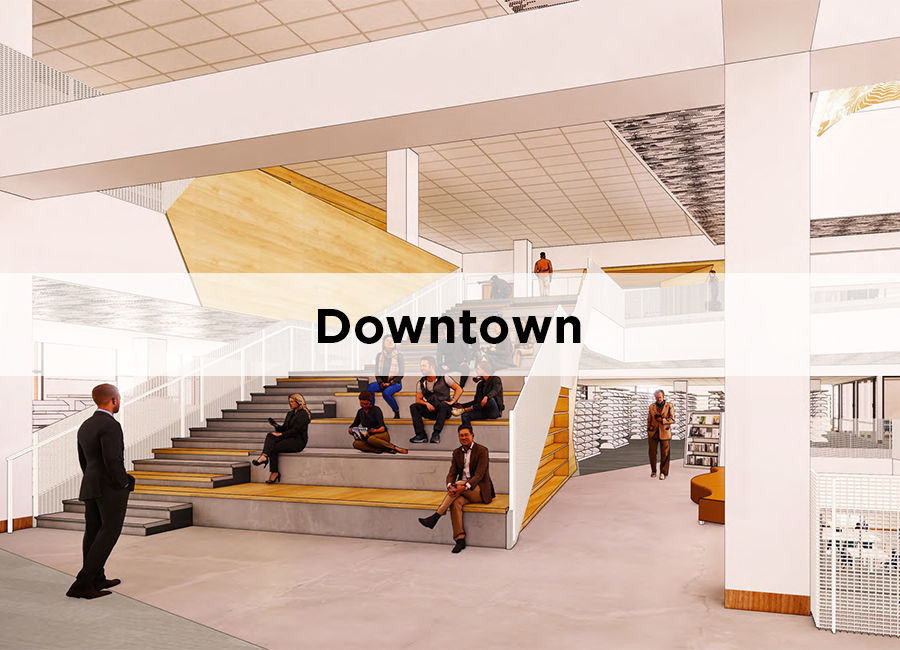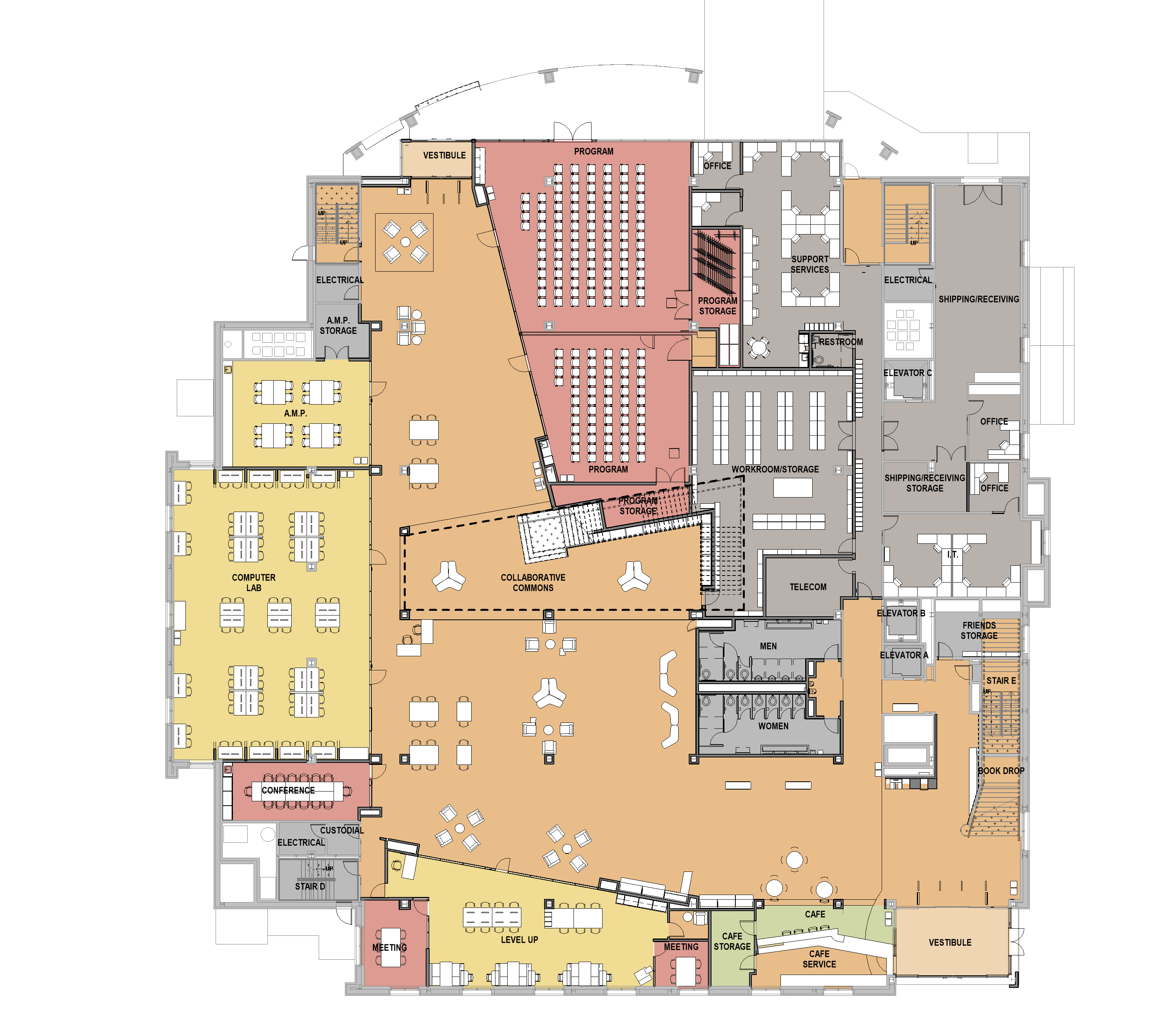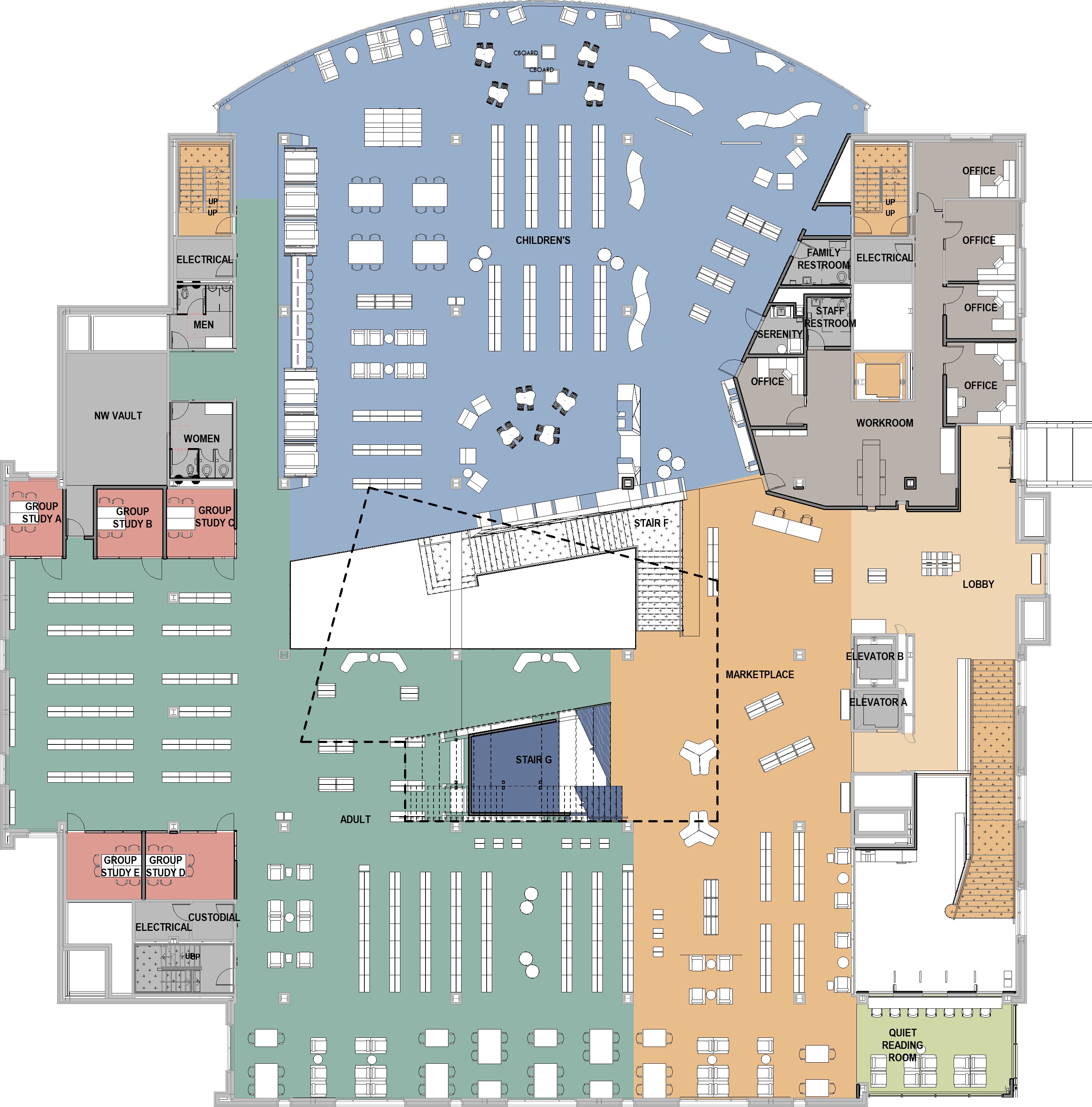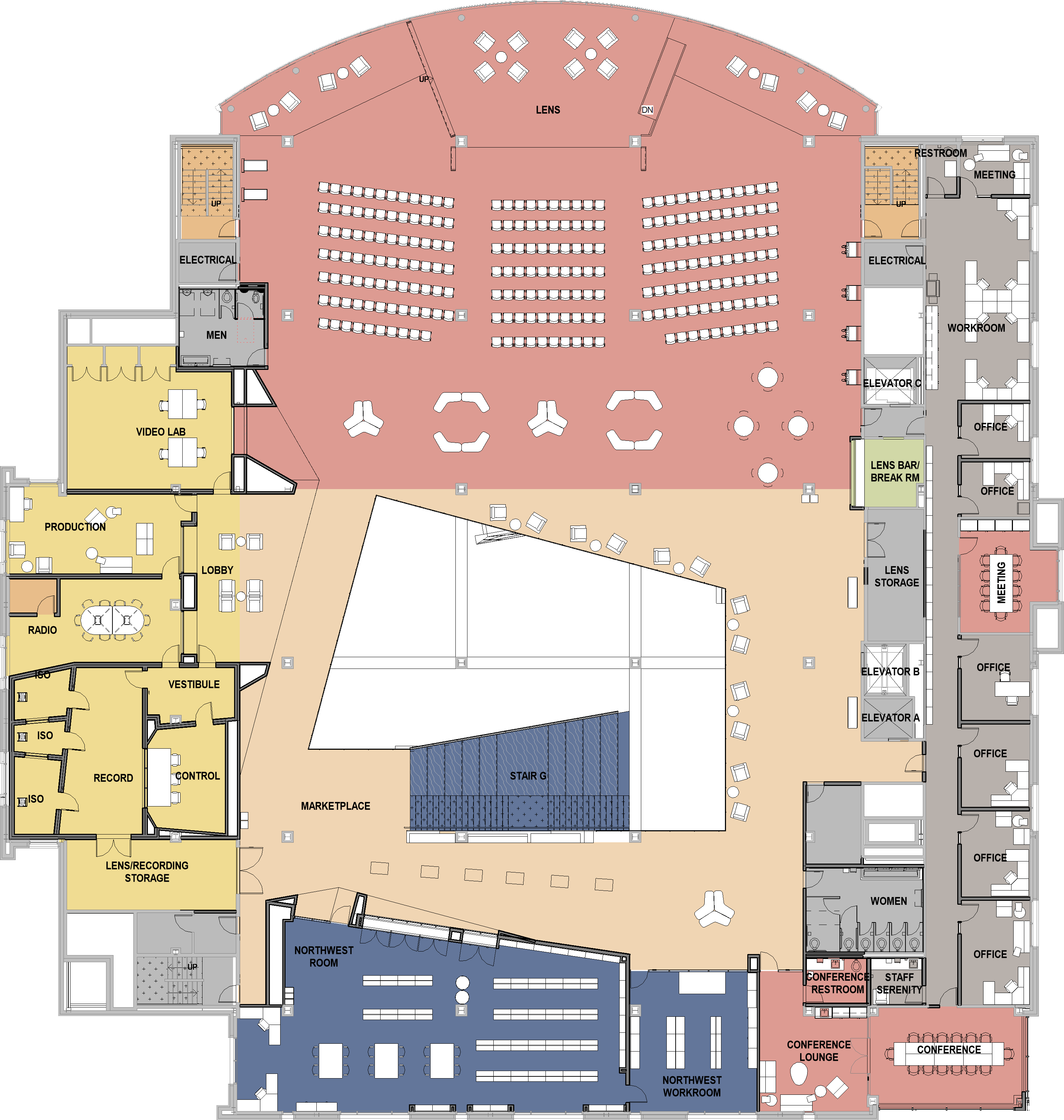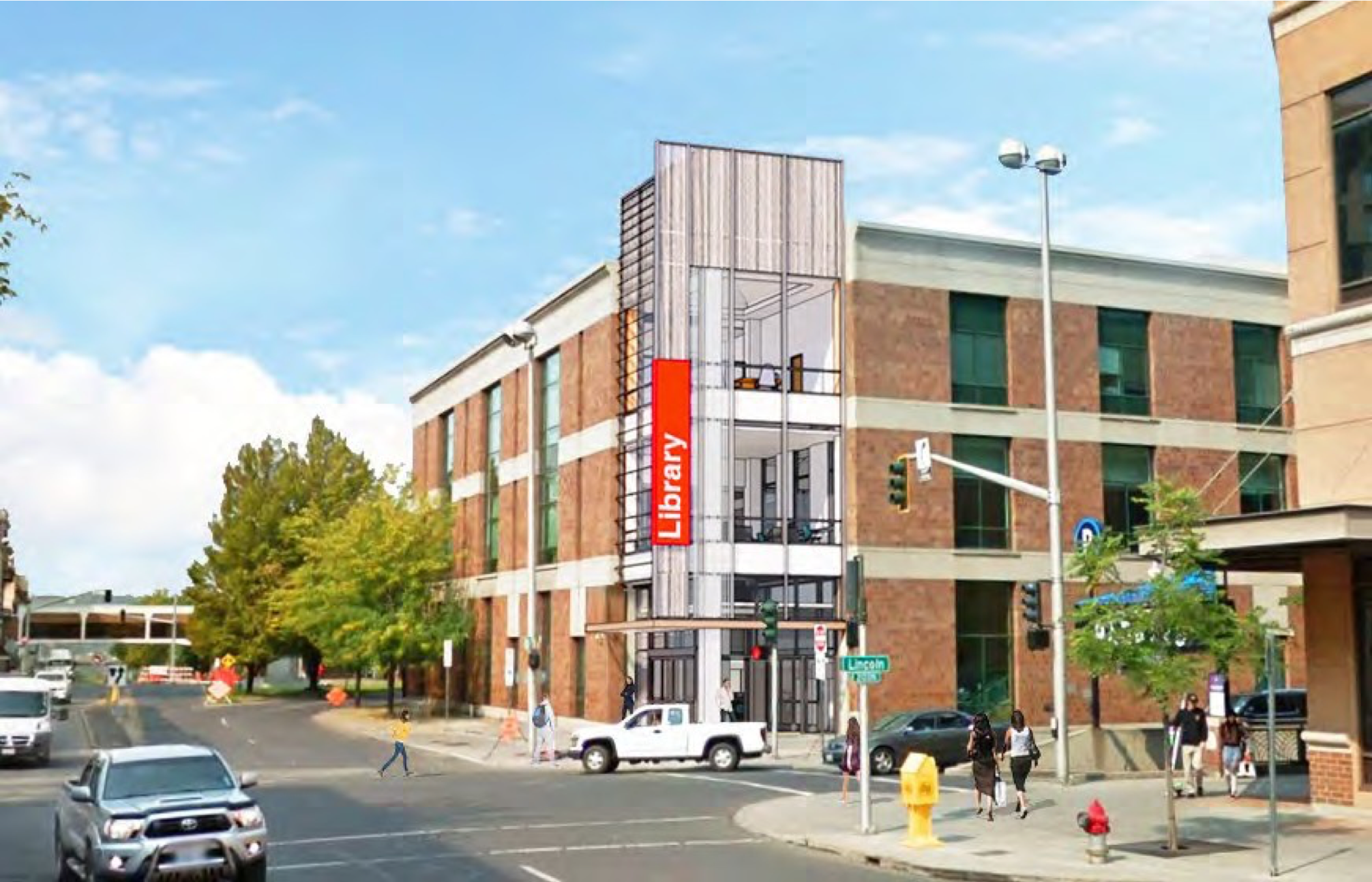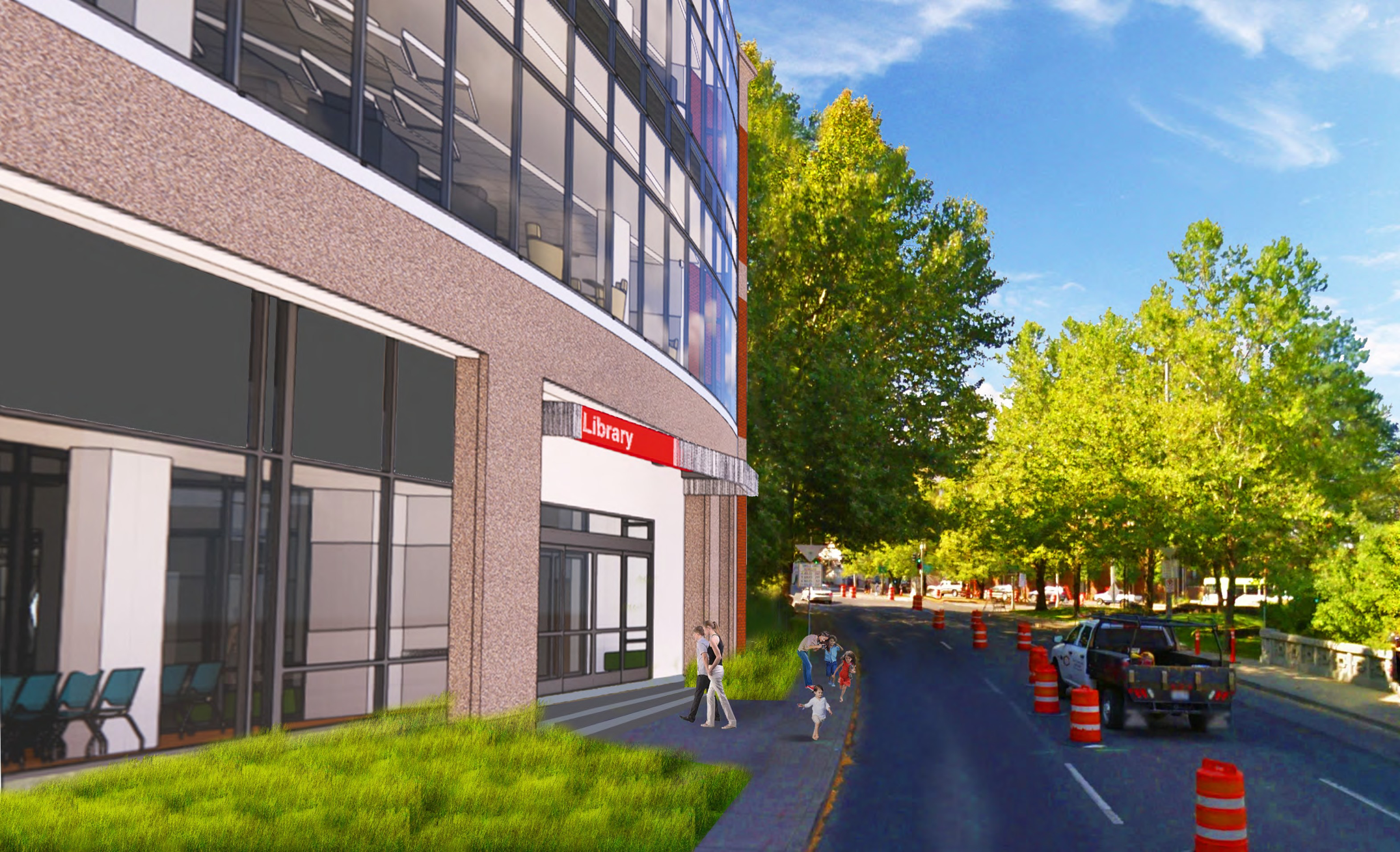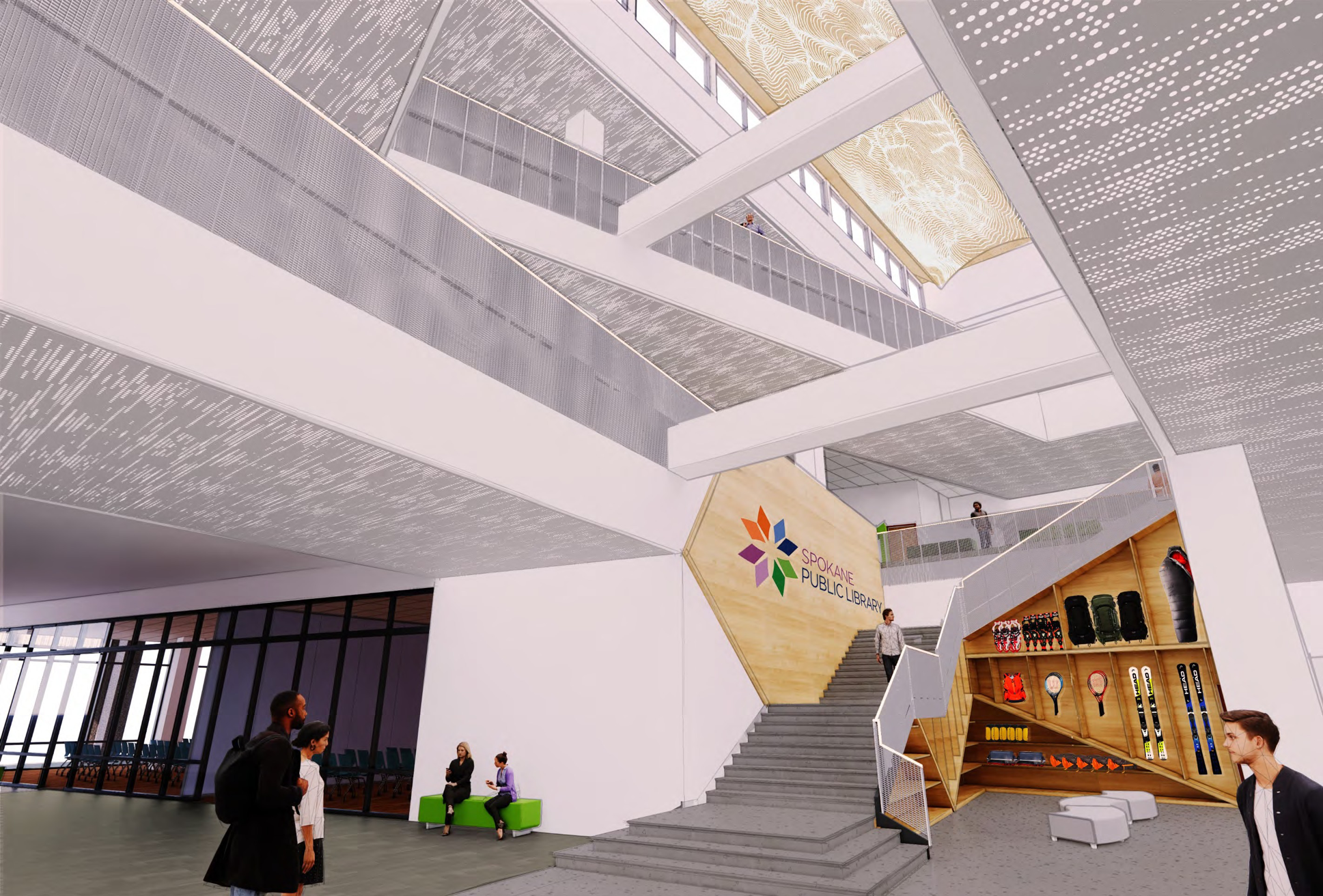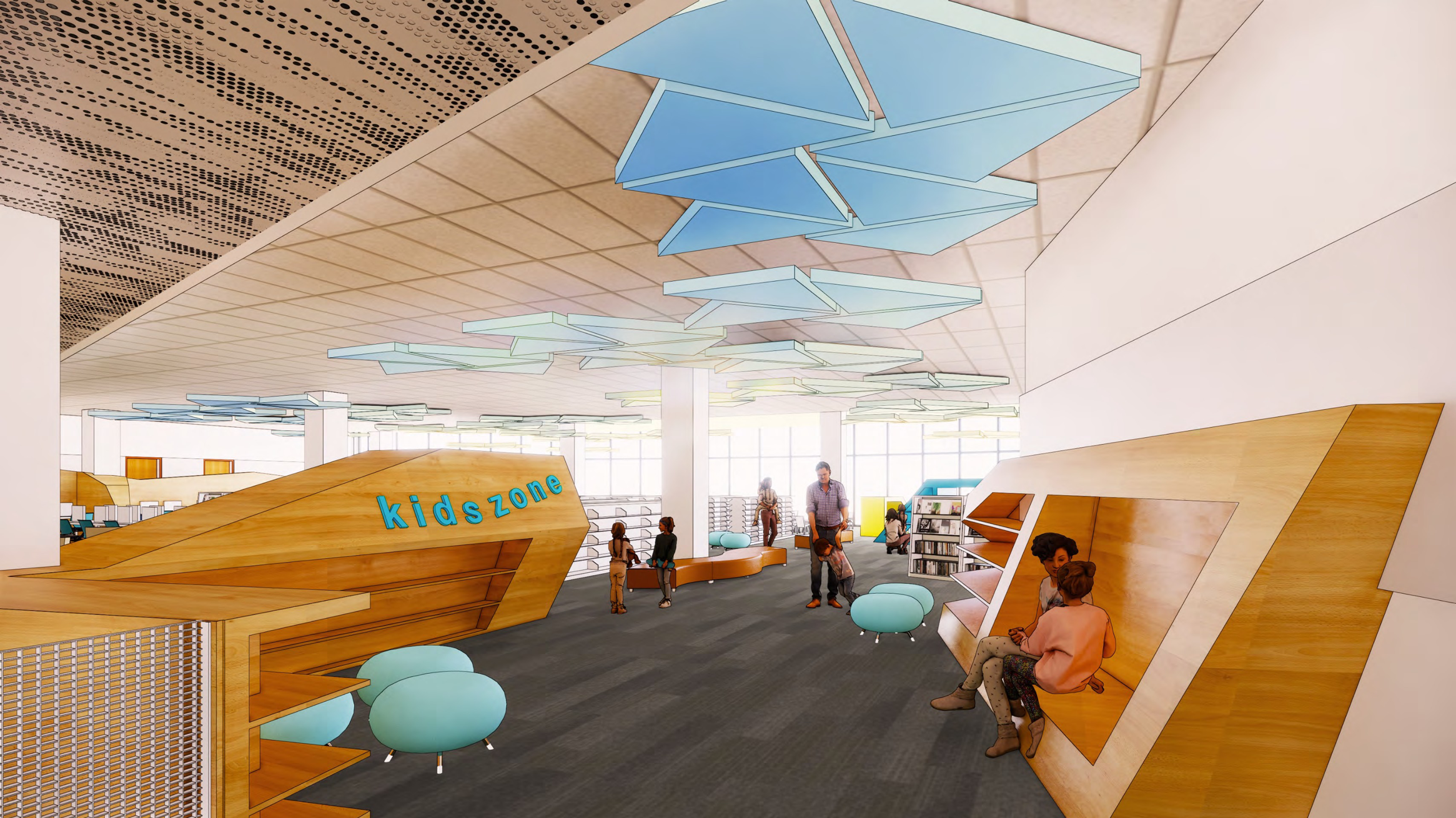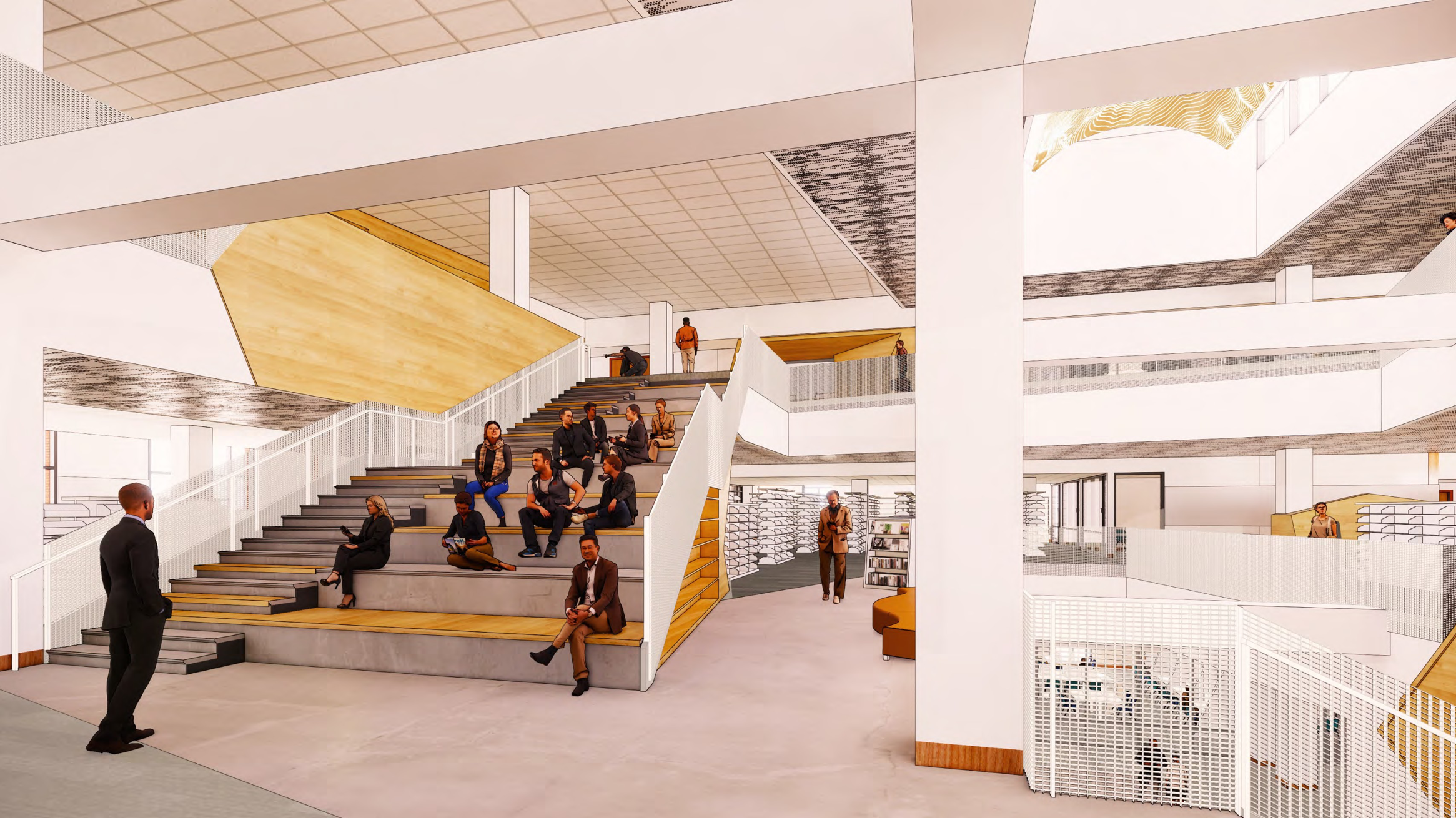 Spokane's main library, the three story, 117,000 square foot Downtown Library (906 W. Main Ave.), has experienced a significant shift in use since it opened twenty-four years ago. The Downtown Library is a citywide hub of 21st century library services and a central place within the Spokane community.
Much of the building remains unchanged since its original mid-90's format and the first floor is mostly dedicated to staff space. The remodeled Downtown Library will recapture this space and create a vast range of opportunities for public use from the first floor up. LevelUp, a computer lab, program rooms, retail space and café will energize the first floor space. A new staircase will connect the first and second floors to improve the dynamic flow of the space.
The library materials collection will still begin on the second floor, where a robust marketplace will extend the retail experience of River Park Square across the skywalk. A vibrant Children's Discovery space will overlook the river and falls and the adult and teen collection will extend throughout the south side of the second floor.
An enhanced Northwest Room museum-like experience will move to the 3rd floor along with The Lens stage, a new recording studio/music lesson space, a video studio as well as potential radio station live broadcast space. The second and third floors will be connected with a social stair that provides additional seating that can also function as a tiered performance space. Ample meeting rooms and small study rooms will punctuate the all floors of the building offering a variety of choices for community use.
Design
Recapture the first floor space for public use, currently used for staff only
Improved children's discovery zone
Improved areas for quiet reading and study
Flexible use spaces for large or small meetings
Addition of a café, in partnership with New Leaf Bakery
Improved Northwest Room experience
Recording studio and video studio for public use
Space for live radio broadcast
Timing
Downtown Library will close for construction on February 29, 2020 through 2021. An alternate location will open on the 2nd floor of STA Plaza on March 2, 2020. The Downtown renovation will be led by Walker Construction and designed by G4 Architecture.
Close